Here's an eclectic compilation of some of Vilis' favorites:
Favorite Motivational Movie: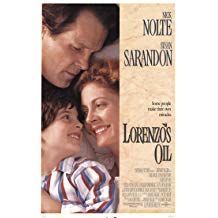 Lorenzo's Oil: I think the first half of this movie was one of the most gut wrenching examples of cinematography I've experienced, but it brilliantly set-up the second half, where Lorenzo's parents challenge and persevere in the face of indescribable adversity. It been showing on cable lately and I watched it again just recently and was just as mesmerized and motivated as I was the first time I watched it years ago. https://www.imdb.com/title/tt0104756/


Favorite Romantic Novel: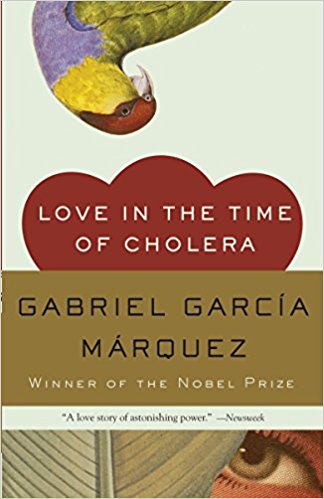 Love In The Time Of Cholera by Nobel Prize Laureate Gabriel Garcia Marquez describes so many different facets of love in this beautifully written classic. This was also a selection of the Oprah Book Club.



Favorite Good Read Fiction Novel: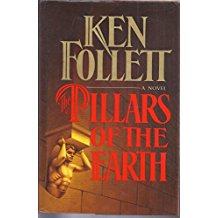 Pillars Of The Earth by Ken Follett. Follett departs from the spy novel genre to write this period novel about the building of a cathedral in feudal England. Don't pick this one up if you've got something important to do soon. I read this several times and suspect that it will still get read again.


Favorite Motivational Books: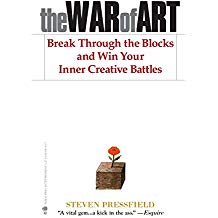 The War of Art by Steven Pressfield. Don't confuse this with Sun Tzu's classic Art of War. This is a truly motivational book written by Steven Pressfield who also penned the screenplay for The Legend of Bagger Vance. I have both read this myself numerous times and this is probably the single most gifted book that I have given. Whenever I read this, I think: this is the book that I wish I had written.


Favorite Places On Earth:
Red Rocks Amphitheater: Located in Morrison, Colorado, (A short serious hike from our original Colorado office) this sacred Indian ground and world renowned outdoor concert venue robs you of your breath every single visit. Sunrise Easter service there is a cathartic experience worth a pilgrimage. When I die, scatter my ashes here.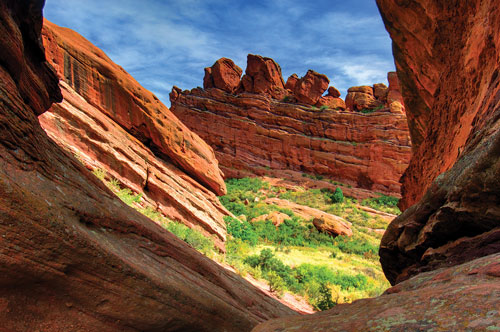 Fallingwater, PA – Tears came to my eyes when I entered this icon of modern architecture built by Frank Lloyd Wright before it's time.  You will truly feel yourself in the presence of genius here.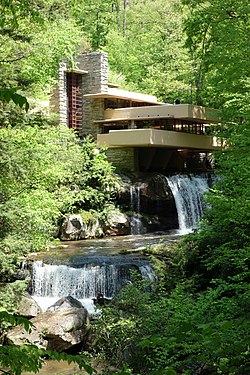 Favorite Margarita
Okay, so one of my favorite indulgences is a great margarita. One of my philosophies on life is when you find something you love to eat or drink … learn to make it yourself; so here is my recipe. https://ozols.com/margarit/ .
Having said that, there are two margaritas that have distinguished themselves: One is the house margarita at the Rio Grande Restaurants in Colorado. https://riograndemexican.com/menus/bar/ So good, they have a strictly enforced limit of 3!
The other worthy margarita favorite will require you to take a trek to the Mexican town of Todos Santos on the Baja peninsula where their bartender, who won the world championships of margaritas, uses the locally distilled liqueur Damiana among his other secret ingredients. http://www.hotelcaliforniabaja.com/index.html



Favorite Golf Courses:
Arrowhead Golf Course, Littleton, CO: Take the splendor of The Red Rocks amphitheater and put a golf course in amongst the towering red sandstone formations and you have this cathedral of golf – truly a canvas of God's handiwork.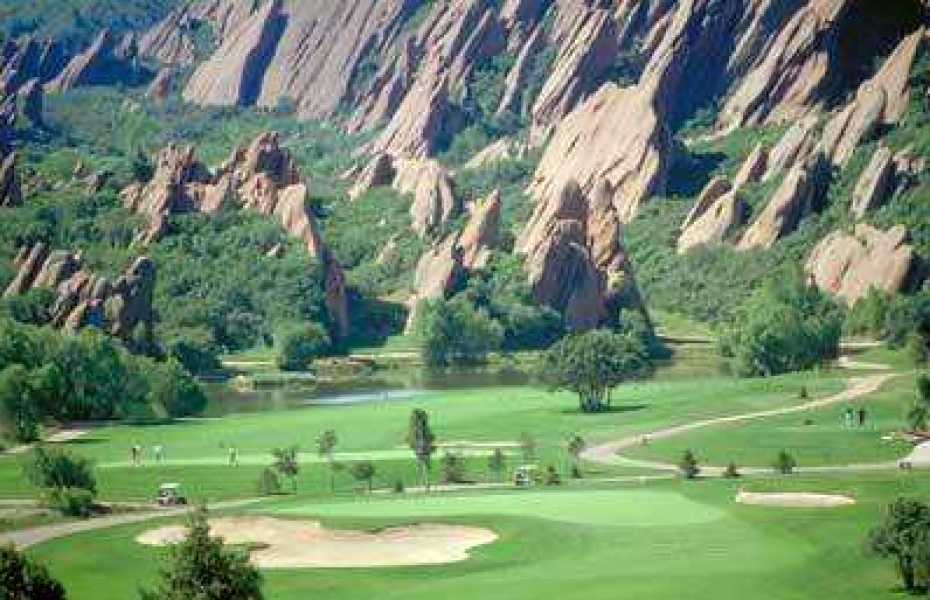 The Ocean Course at Kiawah Island, South Carolina: The course has hosted the Ryder Cup and numerous PGA Championships. It is a pastoral delight for the senses and a precision test of your golf game; and an even tougher test if the ocean winds are blowing (which is always!).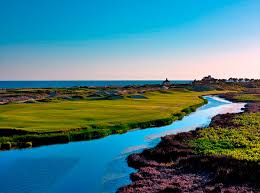 One of my life goals is to golf in all fifty US states. I currently sit at 37. I simply couldn't limit my favorites to just 2. Here are some of the honorable mentions: The PGA West Stadium Course, La Quinta, CA. Castle Pines Golf Club, CO. Blackwolf Run, Kohler, WI. Spyglass, Pebble Beach, CA. Torrey Pines, La Jolla, CA. The Broadmoor, Colorado Springs, CO. The Green Monster, Doral, FL. Poppy Hills, Pebble Beach, CA. Coeur D'Alene Resort Golf Course, Coeur D'Alene, ID. Nemacolin Woodlands, Farmington, PA. Pelican Hill, Newport Coast, CA. We-Ko-Pa, Ft. McDowell, AZ. Half Moon Bay Golf Links, San Francisco, CA. Scottsdale TPC Stadium Course, Scottsdale, AZ. EagleVail Golf Course, Avon, CO. Fossil Trace GC, Golden, CO. Riverdale Dunes, Brighton, CO. Breckenridge Golf Club, Breckenridge, CO. Bear Dance, Larkspur, CO. The Ridge at Castle Pines North, Castle Rock, CO. Haymaker, Steamboat Springs, CO. Hiwan Golf Club, Evergreen, CO.
Favorite Philosophical Novel:


The Fountainhead by Ayn Rand. Before you can be true to any external ideal you have to be true to your own values. Howard Roark challenges mediocrity.




Favorite Sales Books:

SPIN Selling by Neil Rackham. When I first started going to sales seminars, sales skills were taught a certain way. When I first started training salespeople in sales skills I taught them that same way – even though I intuitively knew this was not the way that I had become successful as a salesperson. Then I read SPIN Selling by Neil Rackham and it changed the way I taught sales skills to salespeople. If you are looking for a book that will truly impact your ability to sell this is it.



Favorite Leadership Books:

Lincoln On Leadership by Donald T. Phillips. When I first discovered this paperback I read it in a single sitting. Since, I have watched it slowly climb up the best-seller list as others do the same, and the author has since written numerous well done spin offs. A great anecdotal lesson in leadership from America's greatest President.






Enlightened Leadership. Getting To The Heart Of Change by Ed Oakley, CSP and Doug Krug. Another book that is so absorbing that I read it in a single sitting. This unique perspective on enhancing leadership skills focuses on recognizing, leveraging and enhancing your strengths. This read will give you wonderful insights into your leadership strengths and will undoubtedly impact and change your leadership style.


Favorite Motivational Speaker(s)
One of the best parts about being a motivational speaker is getting to see other speakers all across the country doing their thing even as I am doing mine. It's very difficult to say who my favorites are, but having done this for a long time there are a few that jump to the top of my favorites list.
W. Mitchell – I've seen Mitchell speak at least a dozen times and every time I am awed, motivated and inspired not only by what he says, but more importantly by who he is as a person. http://www.wmitchell.com/
Mark Sanborn – Mark was one of the first and best professional speakers I ever saw and I've seen him many times since. He was in no small way the inspiration for my journey to becoming a motivational speaker. He is a consummate professional … both as a speaker and as an author. https://marksanborn.com/
Tim Gard – One of the most hilarious humor speakers out there. He has climbed to the top of the industry as a motivational speaker humorist. Tim has the ability to make an audience roll with laughter during his presentations but somehow it's his humanity that remains with you long after his program is done. https://timgard.com/



Favorite Football Team: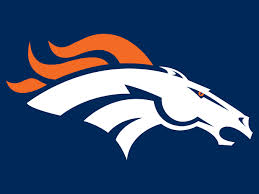 This one's too easy. After four dismal and depressing Super Bowl parties in the 80's and 90's where Denver got handed humiliating losses I never gave up on my team. The success of back to back Super Bowl wins with John Elway and then the Peyton Manning Super Bowl was immensely gratifying as a Denver Bronco fan!  I've sat in the mile high part of Mile High Stadium as a season ticket holder and seen some amazing wins and some heartbreaking losses … but in the end I got to sit with the Super Bowl!